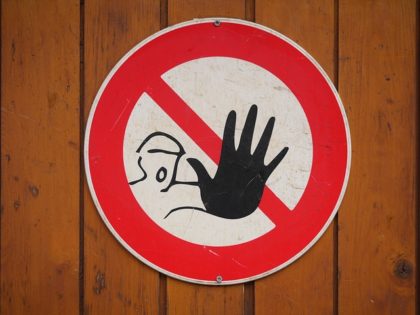 What Official Records Can My Florida Condominium Association Withhold?
As West Palm Beach Homeowners Attorneys we represent numerous Florida Homeowners and Condominium Unit Owners in negotiations, arbitrations, and lawsuits against their Florida Condominium Associations.
Before any action is filed against an Association, we always recommend that you do your due diligence and obtain certain relevant items from your Condominium Associations' Official Records. Depending on the particular situation, there are certain items that our office requests that Unit Owners retrieve from their Association. However, it is also important to know what items cannot be retrieved.
Pursuant to Florida Statute 718.111(12)(17)(c)(3), "the following records are not accessible to Unit Owners:
(a) Any record protected by the lawyer-client privilege…and any record protected by the work-product privilege…;
(b) Information obtained by an association in connection with the approval of the lease, sale, or other transfer of a unit;
(c) Personnel records of association or management company employees, including, but not limited to, disciplinary, payroll, health, and insurance records;
(d) Medical records of unit owners;
(e) Social Security numbers, driver license numbers, credit card numbers, e-mail addresses, telephone numbers, facsimile numbers, emergency contact information…;
(f) Electronic security measures that are used by the association to safeguard data, including passwords; and
(g) The software and operating system used by the association which allow the manipulation of data…"
If you are a Florida Condominium Unit Owner or the authorized representative of the Unit Owner, the above-mentioned records cannot and will not be provided by your Florida Condominium Association.
Examples of records that can be produced are financial records of the Condominium Association, maintenance records of the Condominium Association, meeting minutes, contracts entered into by the Condominium Association, etc.  Although there may be limitations in an Official Records request, it is always important to realize the benefit of reviewing your Condominiums Association's Official Records to ensure complete compliance with the Florida Statutes and your Associations' Governing Documents.
If you're an individual seeking West Palm Beach Homeowners Attorneys, call The Law Office of Ryan S. Shipp, PLLC. Our experienced West Palm Beach Homeowners Attorneys are here to assist with all of your Real Estate needs. Call us today @ (561) 699-0399.
You may be interested in seeing some of our other legal posts on Florida Associations. For your convenience, Please see links below.
Community Association Legal Blog Links
What Official Records Can My HOA Prevent Access To?
The Hierarchy of Community Association Governing Documents in Florida,
Can a Tenant inspect the official records of a Florida Condominium Association?
As a Unit Owner how can I inspect the official records of my Condominium Association in Florida,
Florida Association Gun Control,
Florida Condominium Hurricane Preparedness and Association Emergency Powers,
Can a Florida Condominium Association Access any unit in the Association,
Florida Condominium Association Rules and Regulations,
Can a Florida Condominium Association take a Unit Owner's Rental Income,
Florida Condominium Governing Documents,
Florida Condominium Delinquency,
West Palm Beach Homeowners Lawyers,
Lake Worth Homeowners Lawyers,
Florida Condominium Law Changing the Allocation of Assessments,