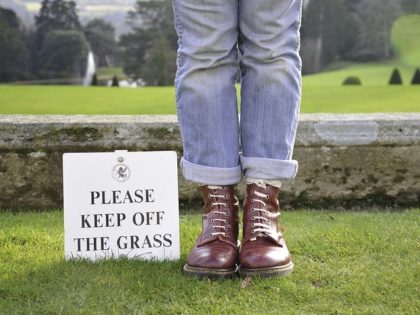 Florida Condominium Association Rules & Regulations
There are many advantages to condominium ownership in Florida. Many people enjoy the amenities, community resources, and to some extent, the rules.  Anyone who has ever lived in a condominium association in Florida is well aware that the condominium association Rules and Regulations can be a serious point of contention.  Rules and Regulations are necessary and without them in a condominium association, chaos would reign supreme.  The last thing anyone needs, is a condominium living situation akin to Lord of the Flies.
However, there are always going to be those certain nit-picky rules that many condominium owners view as unnecessary or intrusive into their use and enjoyment of their individual condominium unit.  Many residents become quite annoyed with parking rules, notice of overnight guest rules, and overly restrictive pet regulations, just to name a few.  Usually such Rules and Regulations are valid and each condominium resident must adhere to them.  Sometimes, on occasion Rules and Regulations may be enacted improperly.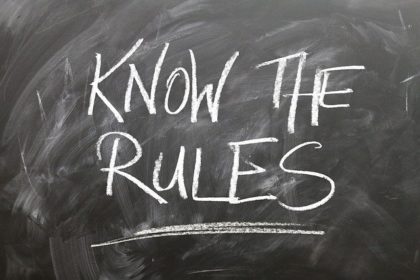 Are Your Florida Condominium Rules and Regulations Valid?
For a rule(s) to be valid: 
the Board of Directors MUST have the authority to enact the rule.  This means that the Declaration of Condominium or other governing documents for the community, such as the Bylaws or Article of Incorporation, must give the Board of Directors the authority to make the Rules and Regulations;




the Rules and Regulations MUST not conflict with rights conferred in the Declaration of Condominium, other governing documents, or

Chapter 718

of the Florida Statutes; and  

the Rules and Regulations MUST be reasonable, in that it must be in furtherance of a legitimate purpose of the Association.  
If the Board of Directors decides to change certain Rules and Regulations, the Rules and Regulations must follow and meet the criteria discussed above and the Board of Directors must also give proper notice for the meeting in which the Rules and Regulations are to be changed, as required under the Florida Condominium Act.
Should you have any questions regarding your condominium association's Rules and Regulations affecting you, The Law Office of Ryan S. Shipp, PLLC is here to help you with all of your condominium association needs.  Call us today @ 561.699.0399 to set-up your in-office consultation at our Lantana, Florida office location.  We are located at 814 W. Lantana Rd. Suite 1, Lantana Florida 33462.
Community Association Legal Blog Links
What Official Records Can My HOA Prevent Access To?
The Hierarchy of Community Association Governing Documents in Florida,
Can a Tenant inspect the official records of a Florida Condominium Association?
As a Unit Owner how can I inspect the official records of my Condominium Association in Florida,
Florida Association Gun Control,
Florida Condominium Hurricane Preparedness and Association Emergency Powers,
Can a Florida Condominium Association Access any unit in the Association,
Florida Condominium Association Rules and Regulations,
Can a Florida Condominium Association take a Unit Owner's Rental Income,
Florida Condominium Governing Documents,
Florida Condominium Delinquency,
West Palm Beach Homeowners Lawyers,
Lake Worth Homeowners Lawyers,
Florida Condominium Law Changing the Allocation of Assessments,
Google+