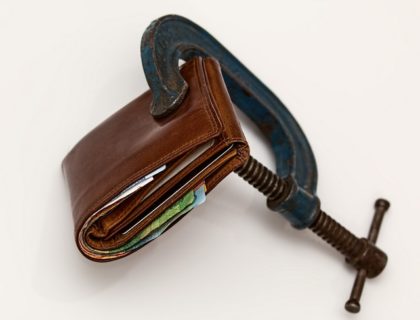 Even though Unit Owners make their monthly or quarterly assessments, they still may be delinquent in the eyes of the Condominium Association in Florida causing a Florida Condominium Delinquency.
One reason this can happen is if the Unit Owner pays late and the Condominium Association assesses a late fee on the account. Additionally, pursuant to Florida Statute 718.116(1)(g)(3), assessments and installments on assessments which are not paid when they become due are assessed interest. The interest rate is set either by the Condominium Declaration or by Florida statute. The current statutory rate of interest is set at 18% per year.
Further, when a payment is received by the Condominium Association, the payment must be applied first to any interest, then to any administrative late fee, then to any costs and reasonable attorneys fees and then to the delinquent assessment. This means that the Unit Owner's payment will not be applied to their assessment payment FIRST, but rather will be applied first to interest payments, then to any administrative late fees, then to any costs and reasonable attorneys fees before being applied to the assessments.
This is an important concept for Condominium Unit Owners to understand because once they are delinquent, most likely their payment will not even be applied to their assessments thus making them continuously late and delinquent month after month.  A Condominium Association cannot alter these rules and must abide by Florida Statute 718.116. The Condominium Association, through its Board of Directors, however, can waive any late fees or administrative late fees as it deems fit.
The Law Office of Ryan S. Shipp, PLLC represents both Condominium Associations and individual Unit Owners.  Therefore, we know the ins and outs.  Have an issue with a Florida Condominium Delinquency? Call us today at (561) 699-0399. We are located at 814 W. Lantana Rd. Suite 1, Lantana, Florida 33462. We serve South Florida.

You may be interested in seeing some of our other legal posts on Florida Associations. For your convenience, Please see links below.
Association Legal Blog Links
The Hierarchy of Community Association Governing Documents in Florida,
Can a Tenant inspect the official records of a Florida Condominium Association?
As a Unit Owner how can I inspect the official records of my Condominium Association in Florida,
Florida Association Gun Control,
Florida Condominium Hurricane Preparedness and Association Emergency Powers,
Can a Florida Condominium Association Access any unit in the Association,
Florida Condominium Association Rules and Regulations,
Can a Florida Condominium Association take a Unit Owner's Rental Income,
Florida Condominium Governing Documents,
Florida Condominium Delinquency,
West Palm Beach Homeowners Lawyers,
Lake Worth Homeowners Lawyers,
Florida Condominium Law Changing the Allocation of Assessments,