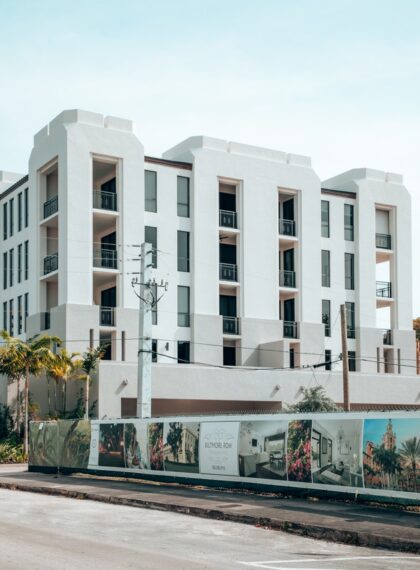 Changing Allocation Of Assessments
There are many condominium communities in Florida that contain different sized units. For example, a building may contain units that have both 3 bedrooms, 2 bedrooms, and 1 bedroom.  One area of contention that surfaces between unit owners, is how assessments are allocated between different sized units.  Allocation of assessments are set forth in the declaration of condominium.
According to current Florida law, condominium units can share the expenses equally, or based on the square footage of each unit.  When a community with different sized units has an original declaration stating that all units will share equally in the common expenses, issues can arise.  Many times owners of smaller units take the position that they should pay a lower percentage of assessments, and they want to change the declaration regarding assessment allocation.  Different from the traditional amendment to a condominium declaration, the only way to change how assessments are allocated is for the Association to abide by Florida Statutes 718.110.
Florida Statute 718.110(4), states that unless otherwise allowed in the original declaration of condominium, the record owners of all units and all record owners of liens on the units must approve any change to the assessment allocation.  Most condominium declarations do not provide for a different method to change assessment allocation, therefore in most cases all unit owners need to approve any changes to assessment allocation.  Florida condominium associations and condominium unit owners should consult an attorney before taking any action to change assessment allocation. Specifically, such actions can leas to a class action lawsuit, under Florida Rules of Civil Procedure, 1.221.
The Law Office of Ryan S. Shipp, PLLC is here to help you with all of your condominium association and homeowners association needs.  We are a boutique real estate firm that caters to our clients with a hands-on approach.  Call us at 561.699.0399 or set-up an appointment to come visit us at our Lantana, Florida office location.
You may be interested in seeing some of our other legal posts on Florida Community Associations. For your convenience, please see links below:
Community Association Legal Blog Links
Florida's Top 10 Most Common Community Association Problems
What Official Records Can My HOA Prevent Access To?
The Hierarchy of Community Association Governing Documents in Florida,
Can a Tenant inspect the official records of a Florida Condominium Association?
As a Unit Owner how can I inspect the official records of my Condominium Association in Florida,
Florida Association Gun Control,
Florida Condominium Hurricane Preparedness and Association Emergency Powers,
Can a Florida Condominium Association Access any unit in the Association,
Florida Condominium Association Rules and Regulations,
Can a Florida Condominium Association take a Unit Owner's Rental Income,
Florida Condominium Governing Documents,
Florida Condominium Delinquency,
West Palm Beach Homeowners Lawyers,
Lake Worth Homeowners Lawyers,
Florida Condominium Law Changing the Allocation of Assessments,