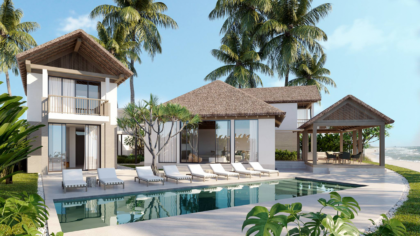 Florida Quit Claim Deeds
Do you need assistance with a West Palm Beach Quit Claim Deed? Our clients always request our real estate attorney services in the preparation, signing, and recording of Quit Claim Deeds in order to transfer title to residential and commercial properties.
Although a Florida Quit Claim Deed Form can be purchased at your local Office Depot/Office Max or even bought online, transferring title to Florida property has laws that must be strictly adhered to. Those specific requirements are set forth in our video and in §695.26.
Florida Quit Claim Deed Pitfalls
Additionally, many grantors, grantees, life tenants, and remaindermen are unaware that transferring real property can have adverse effects on the parties.
Specifically, title is not reviewed or warranted and if there is a mortgage encumbering property, a due on sale/ transfer clause may trigger the entire remaining principal balance to become immediately due.  Also, there may be unexpected tax consequences and doc stamps assessed. And if the property is located in an association, a transfer without screening, approval, or complying  with a right of first refusal, may be violative the association's governing documents, rendering the transfer void. Sometimes, a transfer may impact homestead status, medicaid eligibility, and the title policy may be in jeopardy.
In light of the foregoing, we recommend consulting with Florida Real Estate Attorneys before attempting a West Palm Beach Quit Claim Deed on your own. The experienced and knowledgeable West Palm Beach Real Estate Lawyers at Law Office of Ryan S. Shipp, PLLC are here to assist with all steps to transfer Florida real property by a West Palm Beach Quit Claim Deed. Call today @ 561.699.0399 or visit us on the web @ shipplawoffice.com.
We are located in Lantana, Florida. We serve Palm Beach County and South Florida.
Florida Quit Claim Deed Requirements
A quit claim deed is a legal document that is used to transfer ownership of real property from one person (the grantor) to another (the grantee). In the state of Florida, there are certain requirements that must be met in order for a quit claim deed to be considered valid.
The grantor must have the legal right to transfer the property. This means that they must either own the property outright or have the authority to transfer it as an agent or representative of the owner.
The quit claim deed must be in writing and must be signed by the grantor. In Florida, the deed must also be notarized.
The quit claim deed must contain a description of the property being transferred. This should include the legal description of the property, as well as any identifying information such as the street address or parcel number.
The quit claim deed must be delivered to the grantee. In Florida, this means that the grantor must physically hand the deed to the grantee or deliver it through a third party.
The quit claim deed must be recorded with the county recorder's office. This is important because it creates a public record of the transfer of ownership and helps to protect the rights of both the grantor and the grantee.
It is important to note that a quit claim deed does not guarantee that the grantor actually owns the property or that the property is free from any encumbrances or liabilities. It is simply a way for the grantor to transfer whatever interest they may have in the property to the grantee. As a result, it is generally a good idea for the grantee to conduct a title search before accepting a quit claim deed in order to ensure that they are taking on a property with clear title.
Overall, a quit claim deed can be a useful tool for transferring ownership of real property in the state of Florida, as long as the requirements outlined above are met. By following these guidelines, you can help ensure that the transfer of ownership is handled smoothly and legally.
Florida Deed Terminology
Quit claim: A type of deed that transfers ownership of real property without making any guarantees or warranties about the condition or title of the property.
Deed: A legal document that is used to transfer ownership of real property from one person to another.
Property: Land and any improvements or structures built on it, such as houses or buildings.
Transfer of ownership: The process of transferring legal ownership of a piece of property from one person to another.
Grantor: The person transferring ownership of the property.
Grantee: The person receiving ownership of the property.
Signature: The act of signing one's name to a document as a way of indicating approval or agreement.
Delivery: The act of physically transferring a document from one person to another.
Recording: The process of making a public record of a legal document, such as a deed.
Encumbrances: Any claims, liens, or other legal restrictions that affect the ownership or use of a piece of property.
More Quitclaim Deed Legal Links
Florida Quitclaim Deed Lawyer
West Palm Beach Quitclaim Deed
Life Estates Quit Claim Deed Attorneys
Quitclaim Deed Lawyers in West Palm Beach Florida
Quitclaim Deeds In Florida