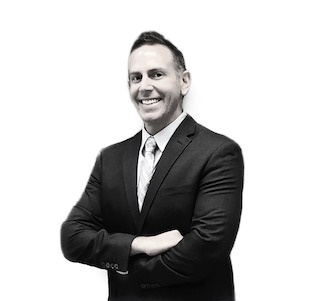 Who Is Mr. Deeds?
Let me tell you about this Florida attorney who goes by the nickname "Mr. Deeds". He's gained quite a reputation for helping his clients with quitclaim deeds. His real name is Ryan Shipp, but most of his clients just call him "Mr. Deeds" because he's so well-known for his work with these types of documents.
Now, if you're not familiar with what a quitclaim deed is, it's basically a legal document that transfers ownership of property from one person to another person, business entity or trust. But unlike a warranty deed, it doesn't come with any guarantees about the property's title. It just transfers whatever interest the person transferring the property may have in it to the person receiving the property.
Mr. Deeds has been practicing law in Florida for over 15 years, and he's become a real estate law guru in that time. He's helped tons of clients with property transfers, and his knowledge and experience have made him one of the most popular attorneys in the state.
The Benefits Of Using Mr. Deeds
What really sets Mr. Deeds apart, though, is how much he cares about each and every client. He knows that everyone's situation is unique, so he takes the time to listen carefully to his clients' concerns and goals. Whether you're looking to transfer a property to a family member, add your spouse to the title, remove an ex-spouse from the title, or transfer to a trust or business entity, Mr. Deeds will guide you through the process and make sure everything is done correctly.
Another thing that makes Mr. Deeds stand out is his attention to detail. Real estate transactions can be tricky, and even the smallest mistake can have big consequences. But Mr. Deeds is all over it. He makes sure every document is accurate and complete, and he works closely with his clients to ensure that all the paperwork is in order. He's on top of all the important deadlines and dates, so you don't have to worry about a thing.
If you need help with a quitclaim deed in Florida, Mr. Deeds is your guy. He's got the knowledge, experience, and dedication to his clients that you want in an attorney. Whether you're a first-time homebuyer or an experienced real estate investor or just simply need a quitclaim deed, you can trust Mr. Deeds to give you the guidance and support you need to achieve your goals. Law Office of Ryan S. Shipp, PLLC wants to be your Florida quitclaim deed attorneys. Call us today @ 561.699.0399.

Florida Quitclaim Deed Lawyer
West Palm Beach Quitclaim Deed
Life Estates Quit Claim Deed Attorneys
Quitclaim Deed Lawyers in West Palm Beach Florida
Quitclaim Deeds In Florida