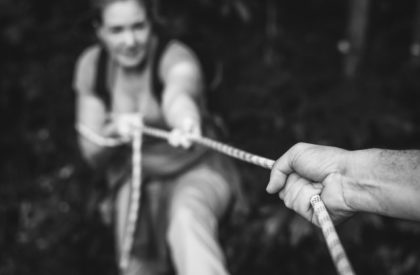 In Florida, a hot topic with our Landlord-Tenant clients is always the issue of returning the security deposit, how security deposits work with respect to the lease and the law, what are the relevant time frames, and what happens if the time frames are not adhered to.
Since this topic is always a tug-o-war between the Landlord and the Tenant, it just so happens that the Florida Legislature also thought that Florida Security Deposits are important because they actually created a statute specifically on Florida Security Deposits.
Florida Statute 83.49 describes in detail the procedures when a Florida Security Deposit is given to a Landlord in Florida for performance of a lease agreement.  In Florida, the Landlord must (1) hold the total amount of the security deposit in a separate non-interest (or interest) bearing account in a Florida bank for the benefit of the Tenant(s) but the Landlord may not comingle any funds; or (2) post a surety bond.  Further, the Landlord, in the written lease agreement or within 30 days of receiving the security deposit, given written notice to the Tenant which includes disclosure of the security deposit.
At the termination of the lease agreement, if the Landlord does not intend to impose a claim on the security deposit, the Landlord has 15 days to return the security deposit or 30 days to give the Tenant(s) written notice by certified mail of his or her intention to impose a claim on the deposit and the reason for imposing the claim and send to the Tenant's last know address.   It is very important for the Tenant to provide their new mailing address to the Landlord, otherwise the Landlord will most likely send the deposit or the claim to the Tenant's former residence and the Landlord has met the criteria of the statute.  If the Landlord fails to give written notice within 30 days, the Landlord forfeits their right to impose a claim.
If you're dealing with a security deposit issue, call the experienced West Palm Beach Eviction Attorneys of the Law Office of Ryan S. Shipp, PLLC today at 561.699.0399 or visit our Lantana, Florida office location. We serve both Landlords and Tenants throughout the great State of Florida.
The Importance Of Notice With Florida Security Deposits
Landlord Eviction Pricing