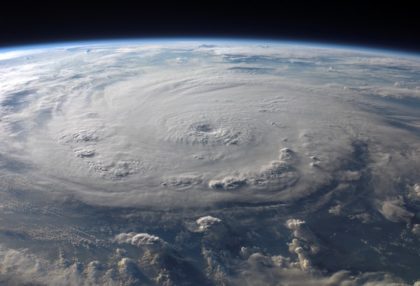 Well now that hurricane season 2019 is underway for all of the folks in Florida, there are some key points that you will want to remember if you sustain damage to your home. Your homeowner's policy is a contract, which is a gauntlet of exclusions and conditions. Exclusions are events or damages that are specifically not covered under the homeowner's policy.
Conditions are typically items that the policyholder needs to do in order to hold up his/her side of the contract. Policyholders must be very careful as to not breach the terms of the insurance policy because the insurer can use this breach as a way to avoid making payment under the policy.  An important condition for an insured to comply with is giving the insurer prompt notice of any potentially covered losses.
Prompt Notice
Most homeowner's insurance policies include the condition requiring policyholders to give the insurer prompt notice of any potentially covered loss. As far as how much notice is necessary, Florida courts have interpreted phrases such as "prompt" "immediate" and "as soon as practicable" to mean that notice should be provided "with reasonable dispatch and within a reasonable time in view of all of the facts and circumstances of the particular case." Yacht Club on the Intracoastal Condo. Ass'n, Inc. v. Lexington Ins. Co., 599 Fed.Appx. 875, 879 (11th Cir.2015).
What is reasonable in light of the circumstances is up for interpretation but its important to know that an insured should be telling his/her insurer about any covered loss as soon as possible and save any proof of this notice as it may be relevant if an insured ends up having to sue his/her insurance company. As such, insureds want to be in the best position to prove he/she has given timely notice to avoid denial of coverage.
Failure to Give Prompt Notice
If an insured fails to give prompt notice to his/her insurance carrier he/she has the ability to prove that the insurer was not prejudiced by the untimely notice. During this step, prejudice to the insurer is presumed and the insured bears the burden of proving otherwise. Bankers Ins. Co. v. Macias, 475 So.2d 1216, 1218 (Fla.1985). An insured may rebut the presumption of prejudice by showing that another insurer using competent individuals made a compete investigation of the claim. Hartford Accident and Indemnity Co. v. Mills, 171 So.2d 190, 195 (Fla. 1st DCA 1965).  The other way that an insured may rebut the presumption of prejudice is by showing that the insured had access to "substantial information" regarding the claim, creating an issue of fact whether the delay prejudiced the insurer. Robinson v. Auto Owners Ins. Co., 718 So.2d 1283, 1284 (Fla. 2d DCA 1998).
Having a home damaged or destroyed is an upsetting situation as it is. In times of trials and tribulations, it is important that insureds take the steps necessary as to not compound the stress of dealing with losses to their homes. Therefore, it is imperative that insureds do not fail to comply with the simple condition of putting their insurer on notice of their loss.
If you need assistance with hurricane related damage, contact The Law Office of Ryan S. Shipp, PLLC today @ 561.699.0399 to see how we can help. Our office is located in Lantana, Florida. We serve South Florida.