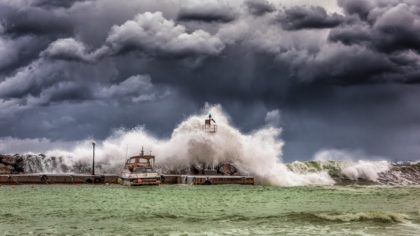 Hopefully you didn't sustain any hurricane or other damage to your Florida home during this hurricane season, but if you did, it is important to know some things about submitting a proof of loss to your insurance company.
An insurance policy is a contract, in which the insurer agrees to indemnify the insured policyholder for sudden and accidental covered losses in return for the policyholder's agreement to pay a premium and comply with certain post-loss requirements. An insured's compliance with the post-loss obligations mandated in the policy can determine liability. See State Farm Fire & Cas. Co. v. Licea, 685 So.2d 1285, 1288 (Fla.1996) Therefore, it is important that an insured obtains a certified copy of their insurance policy to assess his/her post-loss obligations.
The filing of a proof of loss is a typical post-loss obligation that if not complied with could result in the denial of an insurance claim. A proof of loss is a formal declaration made by the insured regarding a claim so that the insurer may determine its liability under the policy.  The insurance policy will provide what must be included in a proof of loss, so insureds should cross-reference their actual policies to ensure that nothing is missed.
As with many other legal matter, timing is crucial when submitting a proof of loss. The sworn statement in proof of loss usually must be submitted within 60 days from the date the insurance company requests it, but it may be required 60 days from the date of loss. As such, it is important to review the insurance policy's section on "Duties After Loss" to determine the exact amount of time provided for under the insurance contract. Failure to timely submit a proof of loss may result in denial of an insured's claim.
Florida courts have found that when an insurance contract contains a provision which applies to submitting a proof of loss an insured must give notice of the loss that implicates a potential claim without waiting for the full extent of the damages to become apparent. Kendall Lakes Towers Condo. Ass'n v. Pacific Ins. Co., No. 10-24310-CIV, 2012. Florida courts have also found that when post-loss obligations are not complied with that it is improper to compel appraisal. State Farm Ins. Co. v. Xirinachs, 163 So.3d 559 (Fla. 3RD DCA 2015). Therefore, it is important that insureds comply with all post-loss obligations under the insurance policy to maintain his/her rights under the insurance policy.
Proofs of loss can be complicated and small mistakes can create delays in the claims process. As such, insureds should make certain the correct policy number, claim number, policy term, date of loss and other specifics are correctly and legibly listed on the proof of loss. Additionally, public adjusters are state certified professionals representing the interests of the policyholder in the claim process.
If you need assistance with hurricane related damage, contact Law Office of Ryan S. Shipp, PLLC today @ 561.699.0399 to see how we can help. Our office is located in Lantana, Florida. We serve South Florida.