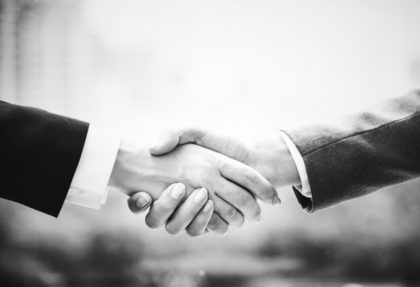 What Is A Hard Money Loan?
A hard money loan or private money loan is a specific type of asset-based loan financing through which a borrower receives funds secured by real property. Hard money loans are typically issued by private investors or companies. Interest rates are typically higher than conventional commercial or residential property loans because of the higher risk and shorter duration of the loan's term.
Most hard money loans are used for projects lasting from a few months to a few years. Hard money is similar to a bridge loan, which usually has similar criteria for lending as well as cost to the borrowers. The primary difference is that a bridge loan often refers to a commercial property or investment property that may be in transition and does not yet qualify for traditional financing, whereas hard money often refers to not only an asset-based loan with a high interest rate, but possibly a distressed financial situation, such as arrears on the existing mortgage, or where bankruptcy and foreclosure proceedings are occurring." CREDIT- Source- https://en.wikipedia.org/wiki/Hard_money_loan
Are Hard Money Loans Really All That Bad?
That's a loaded question.  To be quite frank, it depends on each situation. A hard money loan can benefit a lender and borrower if a borrower needs cash to close quickly on a property. If the borrower has a piece(s) of property that can be put up as collateral, then a hard money loan may be made if the terms are right for both parties.  Borrowers need to be mindful that most hard money loans have higher interest rates and prepayment penalties associated with the loan, but terms are negotiable.
Additionally,  the borrower may have a unique opportunity that includes a payoff that has been discounted or maybe the borrower is in foreclosure. Sometimes a borrower may need a hard money loan when the borrower doesn't qualify for a loan with a traditional bank or a piece of property is vacant and needs a significant amount of work. This is where a hard money lender steps in.
Benefits Of Hard Money Loans
Flexibility and speed! Both borrowers and lenders complement each other to meet the specific needs of the particular deal.  A borrower may require different loan terms then what the lender is offering, but the borrower will usually pay a premium (i.e. higher interest rate, pre-payment penalty, etc). However, lenders on a hard money transaction have the flexibility to tweak the details of the loan terms. Banks usually have more stringent restrictions and cannot offer such flexible terms.
What Does A Hard Money Lawyer Do?
A hard money lawyer has the ability to prepare lender loan documents to ensure that the lender is protected at the onset of the transaction.  After the loan closes, in the event that the borrower violates or defaults on either the borrower's monetary or non-monetary obligations as set forth in the loan documents, a lender lawyer can assist the lender with foreclosure on the real property that is secured by the loan. A good set of loan documents can help protect a lender for those unexpected and unplanned circumstances.
Are you a borrower looking to secure a hard money loan in South Florida or Palm Beach County? Are you a lender that has a borrower in default on a hard money loan in South Florida? Do you need assistance with the preparation of lender loan documents?  You have come to the right place. Call The Law Office of Ryan S. Shipp, PLLC today @ 561.699.0399 to discuss your options.  Our in-house title company Clear2Close Title & Escrow, LLC works directly with local private money lenders that are ready to make a move on the right deal.  Our office is located in Lantana Florida, we serve South Florida.
Lake Worth Private Money Lenders,
Lake Worth Hard Money Lenders,
West Palm Beach Private Money Lenders,