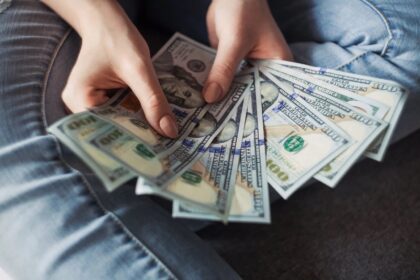 What Is The Court's Registry?
In Florida residential eviction cases for possession, the court will require the tenant to deposit a determined amount of rent into the court's registry.  The court's registry can be looked at as an escrow account, which will keep the contested rental monies in a safe account until the conclusion of the pending eviction or until an order is issued requiring the clerk to disburse the monies held in the court's registry.
What Is The Law?
Pursuant to 83.60(2), Florida Statutes, in an action for possession filed by the landlord, if the tenant makes a defense other than payment, including a defective Three Day Notice, the tenant shall place rent as determined by the complaint and its exhibits or a determined amount set by the court, and rent that accrues during the pendency of the action into the court's registry.  Remember, most clerks will require the depositer to have the case number and a written response before accepting  payment.   If the tenant fails to deposit the money into the court's registry or fails to file a motion to determine the amount of rent to be placed into the court's registry, this constitutes an absolute waiver of the tenant's defenses other than a defense of payment.  In such a scenario, the landlord will then be entitled to an immediate default final judgment for removal of the tenant without further notice or hearing thereon.
There are numerous Florida cases that address the deposit of rents into the court's registry, but Stanley v. Quest Intern. Inv.,Inc., 50 So.3d 672 (Fla. 4th DCA 2010) is noteable. In Stanley, the Fourth District Court of Appeals held that a residential tenant was required to deposit the undisputed rent into the court registry in order to raise defense of defective three-day notice, despite tenant's contention that a proper three-day notice was a condition precedent to landlord's removal action. In sum, compliance with the notice requirement was unnecessary to establish subject matter jurisdiction and Florida statutes provide that failure to pay rent into the court registry is an absolute waiver of all defenses other than payment.
How Do I Pay?
The registry of the court will collect a small fee, called a registry fee and this is collected at the time of the deposit. Before going to the clerk of court to deposit monies into the court's registry, it is recommended that you check with your local clerk to find out how they accept payment. In Palm Beach County, the clerk of court accepts certified funds- cash, cashier's check, or money order.
 Law Office of Ryan S. Shipp, PLLC and its team of West Palm Beach Eviction Lawyers are here to help you with all of your Landlord-Tenant needs.  Call us today @ 561.699.0399 to learn more about the services that we provide to our landlord clients.