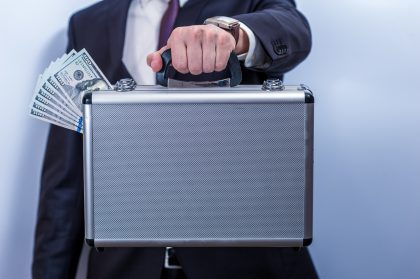 Are you looking for a Hard Money Lender in Lake Worth Florida, Lantana, Florida, or Boynton Beach Florida? Do you need a private money loan today? No problem.
Clear2Close Title & Escrow, LLC is an attorney owned local title company that is your #1 source in South Florida for Real Estate Closings and Hard Money Lending. Clear2Close works with an In-House local Hard Money Lender. Our Lenders focus primarily on the Asset itself (the real property), rather than your income.
The benefit to our In-House local Hard Money Lender is that we are able to provide Borrowers with quick and timely decisions as to Borrower Loan qualification.  The Result- the Borrower can quickly close on a transaction. This eliminates the Borrower having to wait the standard loan approval periods of 30-45 days you find when working with a traditional bank/lender. Our Hard Money Loans are primarily made in Florida, but we have the ability to finance out of state transactions.

Typical Loan Terms:
Interest Only Loan;
Interest Rates from 9%-12%;
Term from 1-3 years; and
Loan-to-Value Ratio of no more than 60%.
Purpose of Loan*:
Purchases;
Refinances and Cash-Out;
Fix and Flip; and
Short-Term and Bridge
*The Purpose of the Loan cannot be for the Purchase of an Owner-Occupied Homestead Property.
To learn more, call us today @ 561.600.0448.
Atlantis Hard Money Lender-  Belle Glade Hard Money Lender  –  Boca Raton Hard Money Lender  –  Boynton Beach Hard Money Lender –  Briny Breezes Hard Money Lender   –  Delray Beach Hard Money Lender   –  Glen Ridge Hard Money Lender   –  Greenacres Hard Money Lender   –  Gulf Stream Hard Money Lender   –  Haverhill Hard Money Lender   –  Haverhill Br Hard Money Lender   –  Highland Beach Hard Money Lender   –  Hypoluxo Hard Money Lender  –  Jog Road Hard Money Lender  –  Juno Beach Hard Money Lender   –  Jupiter Hard Money Lender –  Lake Harbor Hard Money Lender   –  Lake Park Hard Money Lender   –  Lake Worth Hard Money Lender   – Lake Worth Beach Hard Money Lender –  Lantana Hard Money Lender  –  Loxahatchee Hard Money Lender   –  Manalapan Hard Money Lender   –  North Palm Beach Hard Money Lender   –  Northwood Hard Money Lender   –  Ocean Ridge Hard Money Lender   –  Pahokee Hard Money Lender   –  Palm Beach  Hard Money Lender –  Palm Beach Gardens Hard Money Lender   –  Palm Beach Gardens Mall Hard Money Lender   –  Palm Beach Shores Hard Money Lender   –  Palm Springs Hard Money Lender –  Palms Central Hard Money Lender  –  Palms West Hard Money Lender  –  Riviera Beach Hard Money Lender   –  Royal Palm Beach Hard Money Lender   –  Singer Island Hard Money Lender   –  South Bay Hard Money Lender  –  Tequesta Hard Money Lender   –  Village of Golf Hard Money Lender   –  Wellington Hard Money Lender   –  West Delray Beach Hard Money Lender   –  West Palm Beach Hard Money Lender
Google+