GUEST WON'T LEAVE HOUSE FLORIDA
Do you have a guest that refuses to leave your Florida home? Problems with guests over staying their welcome are coming up now more than ever. Many former tenants have been evicted as a result of a financial crisis and have been forced to move in family.  Are you a Palm Beach County Florida homeowner that is involved in a situation with an occupant residing in your home that refuses to leave your home? Perhaps you had a recent break-up with a girlfriend or boyfriend or a family member refuses to leave your home. Possibly you have squatters occupying your home and they never even had permission to be there in the first place.
Navigating The Process
Unfortunately, many homeowners experience these situations and they occur more often than one would think. Our eviction lawyers are always asked:
1. Can I lock them out?
2. What are my options?
3. How long does the process take?
What first needs to be determined is if a landlord/tenant relationship exists.  Was monies or rent exchanged in order to stay at the property? Was a duration of time placed in writing for the occupant to stay? If NO, depending on a few factors that experienced Unlawful Detainer Attorneys will analyze, you most likely will have an action for Unlawful Detainer in order to regain exclusive possession of the home.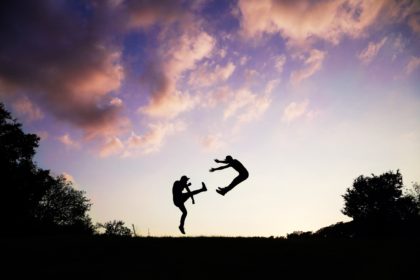 Definitions Not Associated With Unlawful Detainers
"Landlord" means the owner or lessor of a dwelling unit.

"Tenant" means any person entitled to occupy a dwelling unit under a rental agreement.
"Premises" means a dwelling unit and the structure of which it is a part and a mobile home lot and the appurtenant facilities and grounds, areas, facilities, and property held out for the use of tenants generally.
"Rent" means the periodic payments due the landlord from the tenant for occupancy under a rental agreement and any other payments due the landlord from the tenant as may be designated as rent in a written rental agreement.
"Rental agreement" means any written agreement, including amendments or addenda, or oral agreement for a duration of less than 1 year, providing for use and occupancy of premises.
The Low Down On Unlawful Detainers
An Unlawful Detainer is a Florida lawsuit where it is requested that the court order the removal of an unwanted occupant(s) from real property and for the rightful owner to be placed back in possession thereof. Although similar to an eviction proceeding, there is NO Landlord-Tenant relationship between the parties and NO formal written notice is required prior to filing a lawsuit. For example, there is no agreement to pay rent, either verbal or in writing. If there is an agreement to pay rent, an eviction lawsuit should be considered.
In Florida, an Unlawful Detainer is filed in the county court where the real property is located pursuant to Florida Statutes, Chapter 82. The owner of the property is entitled to a summary procedure which is a shortened time-frame for the lawsuit proceeding. Therefore, all defenses of law or fact shall be contained in the defendant's answer, which shall be filed within 5 days after the defendant is served with the lawsuit.
Can you lock out the person to regain possession? The law says NO. We will address this issue and the consequences in an upcoming blog.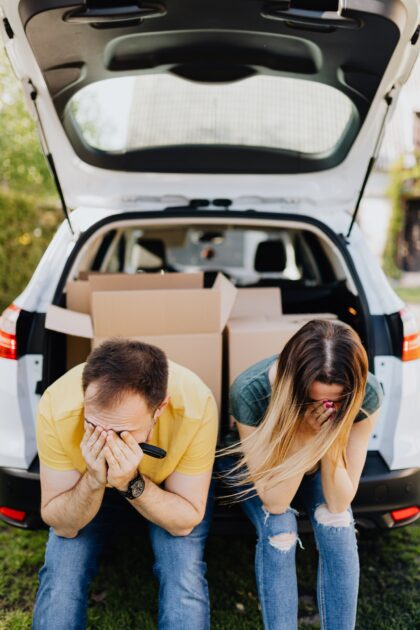 Summary
A Florida unlawful detainer is an action in county court for possession of premises distinct from eviction and the Landlord Tenant Law is inapplicable to them.  Unlawful detainer actions brought under Chapter 82, Florida Statutes and applies where the party in possession does not have a legal or beneficial right to the property and there does not exist a landlord-tenant relationship.
In an action for unlawful detention posting and mailing service of process is authorized in an unlawful detention action, in a manner similar to that permitted in an eviction case under Chapter 83. §82.05(1), but with a twist if personal or substitute service cannot be obtained.  According to §82.05(2), Florida Statutes: "[i]f a plaintiff causes, or anticipates causing, a defendant to be served with a summons and complaint solely by attaching them to some conspicuous part of real property involved in the proceeding, the plaintiff must provide the clerk of the court with two additional copies of the summons and the complaint and two prestamped envelopes addressed to the defendant. One envelope must be addressed to the defendant's residence, if known. The second envelope must be addressed to the defendant's last known business address, if known. The clerk of the court shall immediately mail the copies of the summons and complaint by first-class mail, note the fact of mailing in the docket, and file a certificate in the court file of the fact and date of mailing. Service is effective on the date of posting or mailing, whichever occurs later, and at least 5 days must have elapsed after the date of service before a final judgment for removal of the defendant may be entered."
If the court finds that the unlawful detention by the defendant is willful and knowingly wrongful, the court must award the plaintiff damages equal to double the reasonable rental value of the real property, in addition to other damages that may be awarded for waste of the property. §82.03(2).
A judgment as to unlawful detainer is not conclusive as to future actions for of trespass, ejectment, or quiet title and may be superseded by subsequent actions with respect to ownership. § 82.101.
The experienced and knowledgeable Unlawful Detainer Attorneys at The Law Office of Ryan S. Shipp, PLLC are here to help with all of your unlawful detainer, eviction, and ejectment needs. Don't go through this process alone. Call us today @ 561.699.0399 or set-up an appointment to visit our Lantana Florida office location.
Links To Unlawful Detainer Blogs
How Do I Legally Remove Someone From My House?
What Is The Difference Between Unlawful Detainers And Evictions In Florida?
West Palm Beach Guest Won't Leave
Guest Won't Leave House In Florida
Florida Unlawful Detainer Lawyers
Remove Girlfriend From Florida Home
Unlawful Detainer In Florida
Kick Out Ex-Girlfriend From House
how do i get someone out of my house legally,
how to make someone leave your home,
how to make someone move out of your house,
how to get rid of unwanted guest in your house,
how to make someone leave your house legally,
can i kick someone out of my house if they don't pay rent,
guest refuses to leave my house,
how to get someone to leave your house without being rude,
how do i evict my girlfriend from my house,
how do i get my girlfriend to move out,
how to get rid of a girlfriend who lives with you,
how do i evict my girlfriend who refuses to leave,
how to get rid of a girlfriend that won t leave,
someone refuses to leave my house,
how to evict a live in girlfriend in Florida,
how to evict ex girlfriend from house,
Unlawful Detention