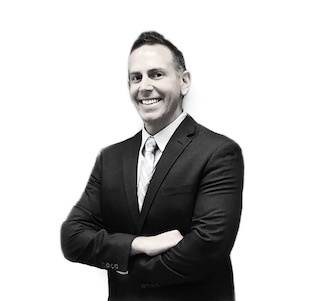 When it comes to landlord-tenant disputes in Florida, there's one attorney who stands out from the rest: Ryan Shipp, Esquire. Known for his fierce determination, extensive legal knowledge with Chapter 83 and Chapter 723, of the Florida Statutes, and unmatched dedication, Shipp has earned a well-deserved reputation as the most aggressive landlord attorney in the state.
Unmatched Legal Expertise
Ryan Shipp's success and reputation can be attributed to his incredible legal expertise. With years of experience dealing with landlord law in Florida, Shipp has become a walking encyclopedia of legal know-how. He knows the ins and outs of local and state statutes, court procedures, and past cases, giving him a distinct advantage when it comes to fighting for his clients. Shipp's in-depth understanding of the law allows him to build strong cases, present compelling arguments, and leave the opposing parties with little room to maneuver.
Unyielding Determination
When it comes to determination, Ryan Shipp is second to none. He's known for his relentless pursuit of justice, leaving no stone unturned when advocating for his clients. Shipp puts in the time and effort to thoroughly research and prepare each case, ensuring that he's armed with the strongest arguments and evidence. His unwavering commitment to achieving the best possible outcomes for his clients is unmatched, and he's never afraid to take on the toughest legal battles.
Effective Communication and Negotiation Skills
Being an aggressive attorney means being a skilled communicator and negotiator, and Ryan Shipp excels in both areas. He knows how to use persuasive tactics and articulate his clients' positions with clarity and conviction. Whether he's in the courtroom or negotiating outside, Shipp's communication skills allow him to effectively present his clients' arguments and secure favorable settlements. He's not just a fierce advocate but also a savvy negotiator who knows how to find common ground when it's in his clients' best interests.
Client-Centered Approach
What truly sets Ryan Shipp apart is his client-centered approach. He understands the significance of the issues at hand for landlords and genuinely empathizes with their concerns. Shipp is dedicated to protecting their rights and interests, providing personalized attention and tailored legal strategies. With him by their side, clients feel supported and confident throughout the legal process. His relentless pursuit of justice is driven by a genuine care for his clients and their specific circumstances.
If you're looking for aggressive Florida landlord attorneys that get the job done with finesse, call Law Office of Ryan S. Shipp, PLLC today @ 561.699.0399. We serve all of Florida.

West Palm Beach Eviction Lawyers
|
West Palm Beach Unlawful Detainer Lawyers
| 
Lantana Landlord Lawyers
 |
Landlord Attorney Lantana Florida
 |
Landlord Lawyer Lantana Florida
 |
Landlord Lawyer Boynton Beach Florida
 |
Landlord Attorney Boynton Beach Florida
 |
Landlord Attorney Lake Worth Florida
 |
Landlord Lawyer Lake Worth Florida
 |
Landlords Only Attorneys