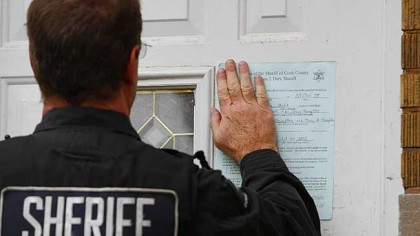 What Is A Sheriff's Writ Of Possession In Florida?
Eviction Notice? Writ of Possession? 24-hours to leave? Florida Statute 83.62 states that in an action for possession, after the entry of judgment in favor of the Landlord, the clerk shall issue a Writ of Possession, or a writ to the sheriff of the specific Florida county describing the property and and directing the sheriff to place the Landlord in possession of the property after 24 hours notice conspicuously posted on the property.  A Writ of Possession cannot be issued without the Judge entering a Judgment in favor of the Landlord for possession. For Commercial Evictions, the process is discussed in Florida Statute 83.241.
After the 24-hour period, the sheriff will contact the Landlord or the Landlord's attorney and schedule a time to meet at the property to ensure that the Tenant has vacated and to remove all of the Tenant's personal property, if not already done so by the Tenant.
Although Covid-19 has slowed down the process as Sheriff's are inundated with serving and executing on the Writs of Possession, this blog is a primer on the process.
Has a Writ of Possession been posted on your home or business?  You may still have rights, but you need to act immediately.  Call the Eviction Lawyers at Law Office of Ryan S. Shipp, PLLC at 561.699.0399 to discuss your options or stop by our Lantana, Florida office location.  We represent Landlords in both residential and commercial evictions in Palm Beach County, Broward County, Miami-Dade County, and throughout the State of Florida.
Google+