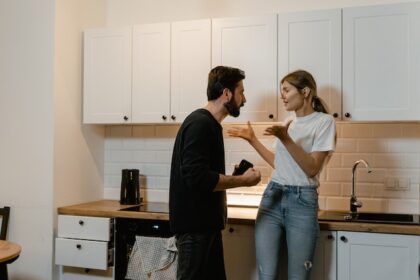 If you are looking to remove a girlfriend or ex-girlfriend from your Florida home, it is important to understand the legal options that may be available to you.  One option, may be to file a Florida unlawful detainer, which is governed by Chapter 82 of the Florida Statutes.  It is important to note that this is different from a Florida eviction or ejectment, as those actions have different requirements and can lead to unnecessary delays and expenses if you file suit under the incorrect theory.  Experienced Florida unlawful detainer attorneys, such as Law Office of Ryan S. Shipp, PLLC can review your matter and lead you down the best path.
Unlawful Detainer Requirements For Girlfriend Removal
To bring a Florida unlawful detainer action, you must meet certain criteria: no lease or exchange of rent with the girlfriend, she refuses to leave the property, and she does not have any ownership in the property.
Florida Evictions
If there is a rental agreement in place or the girlfriend pays rent, the appropriate action will most likely be an eviction.  A Florida eviction begins with notice, which can be a three-day, seven-day or fifteen-day notice depending on the circumstances.   After notice is given, a complaint is filed. On the other hand, a Florida unlawful detainer lawsuit can be immediately filed with the court without providing the unauthorized occupant with any formal written notice, although it is strongly recommended you provide notice first.  Law Office of Ryan S. Shipp, PLLC and its seasoned unlawful detainer attorneys can assist.
Florida Ejectments
If the girlfriend alleges that she has an interest in the property, has paid the mortgage, contributed monetarily to a downpayment for the purchase of the property, the proper action is most likely a Florida ejectment action.  This process requires the property owner to prove ownership of the property and supporting documentation evincing same are required to be attached to the complaint.  Unlike the speedy court process in evictions and unlawful detainer actions, Florida ejectments allow defendants 20-days to respond to the lawsuit.
Conclusion
In sum, if you need to remove a girlfriend or ex-girlfriend from your Florida home who is living there without your consent and without a rental agreement, a Florida unlawful detainer action is recommended.  However, it's always important to speak with a Florida Eviction lawyer to understand the specific requirements and options available to you.  If you are facing these circumstances, contact Law Office of Ryan S. Shipp, PLLC @ 561.699.0399 for professional legal assistance.  We are located in Lantana, Florida and serve all of Florida's 67 Counties.
See also Guest Won't Leave House Florida