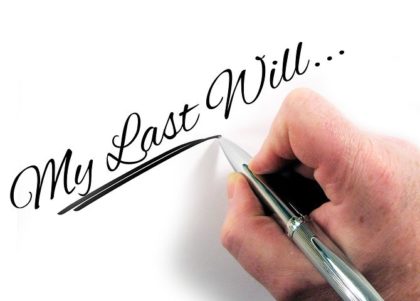 Many questions have recently been raised regarding edits and/or changes to a Last Will and Testament.  Does the testator need a completely new Last Will and Testament or can a Codicil (amendment) suffice?
A Codicil is an amendment to a Will.  Pursuant to Florida Statute 732.502(5), "a codicil shall be executed with the same formalities as a will."  This means that the Codicil must be signed by the testator at the end of the Codicil, the name of the testator must be at the end of the Codicil, there must be two (2) attesting witnesses and all witnesses must sign the Codicil in the presence of the testator and each other.
If the formalities of a Codicil are the same as a Will, then why do one over the other?  A Codicil would be a shorter document that can quickly change one or two clauses in a will.  If you have multiple changes to a Will, we would recommend having a completely new Will drafted to reflect those changes.  This would make the documents "cleaner" and straightfoward.  However, you can have multiple codicils drafted and signed as long as they reference the original will and list the version of Codicil.  For example, the first Codicil to a Will would be listed as "First Codicil to the Last Will and Testament dated June 11, 2018."
It is always recommended that when having a Will or Codicil drafted, that you seek competent West Palm Beach Wills Lawyers. The experienced and knowledgeable West Palm Beach Wills Lawyers at The Law Office of Ryan S. Shipp, PLLC are here to assist. Call us today @ 561.699.0399. Our office has Lake Worth Wills Lawyers, Boynton Beach Wills Lawyers, Lantana Wills Lawyers, and South Florida Wills Lawyers to help with all of your estate planning needs.