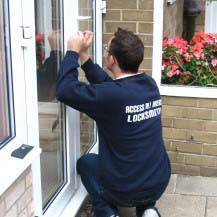 A question we always seem to get asked is can a Florida Landlord resolve ongoing matters with a terrible Tenant by taking matters into his/her own hands without use of the Court system? The answer is NO.
Pursuant to Section 83.67, of the Florida Statutes, Florida Law prevents a Landlord to force a Tenant out by:
Shutting off the utilities or interrupting service, even if that service is under the control of the Landlord or the Landlord makes the payment; Changing the locks or using a device that denies the Tenant access; Removing the outside doors, locks, roof, walls or windows (except for purposes of maintenance, repair or replacement); and/or Removing the Tenant's personal property from the dwelling unless the action is taken after the surrender, abandonment, or recovery of possession of the dwelling unit due to the death of the last remaining Tenant in accordance with section 83.59(3)(d), or after lawful eviction.
If any of the aforementioned occur, the Tenant may sue for actual and consequential damages or three (3) months' rent, whichever is greater, plus court costs and attorney's fees.  Therefore, Florida Landlords need to be careful and it is recommended seeking competent legal help.  If you're a Landlord or Tenant experiencing a Self-Help issue, The Law Office of Ryan S. Shipp, PLLC is here to assist.  We represent both Landlords and Tenants.  Call us today @ (561) 699-0399 to set-up your free consultation at our Lantana, Florida office location.