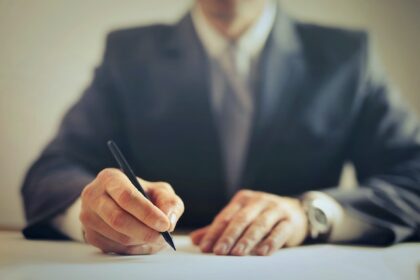 The Role Of A West Palm Beach Real Estate Attorney
If you're thinking of buying or selling a property in West Palm Beach or Florida, you might be feeling overwhelmed with all the legal jargon and paperwork involved. That's where a real estate attorney comes in. They can guide you through the complex process and make sure everything is done legally and to your benefit.
A real estate attorney can help with things like negotiating contracts, conducting title searches, and preparing legal documents. They'll review the terms of the sale agreement to ensure your rights are protected, and advise you on any legal issues that arise during the process.
Plus, if there are any disputes over things like boundaries or zoning, your attorney can represent you in court and help you come out on top. All in all, having a West Palm Beach real estate attorney by your side can make the entire process a lot smoother.
Finding The Right West Palm Beach Real Estate Attorney
Now, if you're wondering how to find a reliable real estate attorney in West Palm Beach, there are a few things to keep in mind. First, you'll want to find someone with experience in the local market and a thorough understanding of the legal requirements.
Start by asking for referrals from people you know or doing some online research to find attorneys in the area. Then, schedule consultations with a few of them to discuss your needs and see how well they communicate with you.
It's also important to consider the attorney's fees and make sure they fit your budget.  Depending on the circumstances, some lawyers charge a flat fee, while others work on an hourly basis. Once you find the right person and office, (e.g. Law Office of Ryan S. Shipp, PLLC and Ryan S. Shipp, Esquire) you'll feel a lot more confident about your real estate transaction.
Benefits Of Hiring A West Palm Beach Real Estate Attorney
Hiring a real estate attorney in West Palm Beach can be incredibly beneficial for both buyers and sellers. For one, you'll have access to legal advice and guidance throughout the entire process, from negotiations to inspections.
Your attorney can also review all the legal documents involved in the transaction to ensure that everything is up to par and meets legal requirements. If any issues come up, like problems with the title or disagreements with other parties, your attorney can help you resolve them and even represent you in court if necessary.
Overall, having a West Palm Beach real estate attorney on your side can give you peace of mind and make the process go more smoothly. You'll be able to trust that everything is being done correctly and in your best interest.  Law Office of Ryan S. Shipp, PLLC wants to be your West Palm Beach Real Estate Attorneys.  Call us today @ 561.699.0399 to learn more.