All Florida Evictions Are Not Banned Through December 31, 2020
The Governor of Florida's Order and the CDC's Federal Eviction halt do not apply to all evictions in Florida. Unless matters change, currently the State and Federal orders only protect residential tenant's from being evicted for the non-payment of rent through December 31, 2020. Even if the tenant is being evicted for non-payment of rent, the tenant must still adhere to the guidelines and meet all of the criteria as star forth in the Orders in order to fall under the protection of the moratorium. In sum, a landlord has the ability to still progress an eviction for non-payment of rent, but it is up to the tenant to stop the eviction from being finalized.
Commercial Evictions, both monetary and non-monetary, along with residential evictions for hold-over tenants (occurs when the tenant remains in the property after their lease has been terminated) and evictions for non-monetary violations of the lease can still proceed.
What Is A Rental Agreement?
Florida Statute 83.43 states that a "Rental Agreement" means any written agreement, including amendments or addenda, or oral agreement for a duration of less than 1 year, providing for use and occupancy of premises.
Florida Tenancy With A Specific Term
So what happens when the Rental Agreement is about to end? A Notice of Non-renewal is a document drafted by a landlord or by a tenant giving the other party sufficient notice that the current rental agreement will not be renewed for another term.  It is important to look at your rental agreement to see how much notice must be given to the other party if it is decided there will be no new term. 
Pursuant to Florida Statute 83.575, the rental agreement may not require more than 60 days' notice from either the tenant or landlord regarding non-renewal.
Additionally, the rental agreement may provide that if a tenant fails to give the required notice before vacating, the tenant may be liable for liquidated damages if the landlord provides written notice to the tenant specifying the tenant's obligations under the notification provisions of the rental agreement.  If the tenant remains on the property the permission of the landlord after the rental agreement has ended and fails to give notice, the tenant is liable for an additional 1 month's rent.
Florida Tenancy Without A Specific Term
On the other hand, if the tenancy is without a specific term, the tenancy may be terminated by either party giving written notice in the following time frame:
year to year tenancy is by giving not less than 60 days' notice;
quarter to quarter tenancy is by giving not less than 30 days' notice;
month to month tenancy is by giving not less than 15 days' notice; and
week to week tenancy is by giving 7 days' notice.
See Florida Statute 83.57. These written notes are traditionally called a notice of termination of tenancy. If the tenant receives one of these notices, but stays on the premises after the tenancy has been terminated, the tenant becomes a hold-over tenant. This is grounds for eviction and by filing the suit, the landlord may seek possession of the premises along with damages.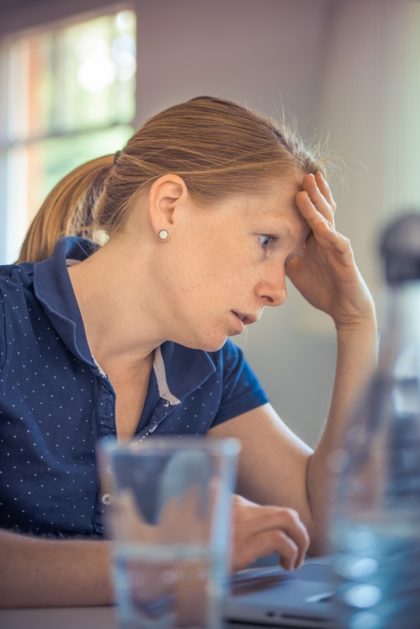 For a link to our firm's website with free notice forms, including a 3 Day Notice, 7 Day Notice, and 15 Day Notice of Termination of Tenancy,  please click on the link below:
A Notice of Non-renewal can be for any reason as long as it is NOT made for discriminatory purposes. Need assistance with drafting a correct Florida Notice of Non-renewal? The Law Office of Ryan S. Shipp, PLLC is here to help.  Our Eviction Attorneys have filed in excess of 1,000 commercial and residential evictions in Florida and we know how to properly navigate the Court system in order to get you back your property fast. Call us today at 561.699.0399 to set-up an appointment to visit our office.  We are located in Lantana, Florida.  We serve South Florida and all counties throughout the State of Florida.
Google+