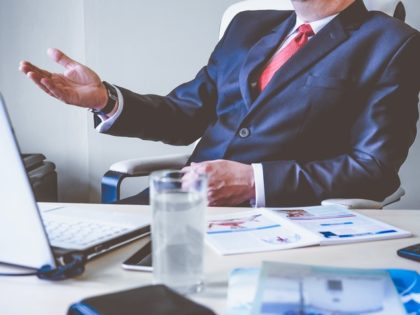 In today's roller coaster of an economy, individuals have become more reliant on each and every paycheck and some even live paycheck to paycheck. As emergencies always unexpectedly come up, it might be hard for tenants to make their monthly rental payments when they lease, especially as other bills continue to pile up.
If a tenant is unable to pay their rent, the tenant's landlord may initiate eviction proceedings to evict the tenant from the property in order for the landlord to regain possession of the property and rent it back out to a paying tenant.
Reviewing the Rental Agreement
It is always important for both tenants and landlords to carefully read leases before signing them, so the the parties are well informed of the method of making rental payments, the amount of the rental payment, and where the payment must be sent to. Landlords cannot simply place a note on a tenants door that states "Get Out!" Before a Florida landlord can file an eviction, proper notice must be given to the tenant informing the tenant of their duty to pay the rent or to vacate the premises.
Eviction
In Florida, landlords must post a three (3) day notice on the property for failure to pay rent. If the three days have come and gone, the landlord may then file an eviction action in a court of competent jurisdiction in the county where the property is located. Once served with an eviction lawsuit, the tenant has the option to deposit the amount owed into the court's registry and file an Answer to the eviction action or move out of the property. If the tenant has any affirmative defenses to be included in their Answer, it must be filed within five (5) business days after service of the eviction complaint and summons.
It is important to note that landlords cannot kick out tenants unless they have the court's approval or what is known as a Writ of Possession. A Writ of Possession is served by the local Sheriff's Office after a Final Judgment is entered against the tenant and giving possession back to the landlord. The Sheriff assists with this final stage of the eviction proceeding. Experienced West Palm Beach Evictions Lawyers are always recommend to be consulted with.
The Law Office of Ryan S. Shipp, PLLC and its team of experienced West Palm Beach Evictions Attorneys are here to help! Call us today at 561.699.0399 or stop by our Lantana office located at 814 W. Lantana Rd. Suite 1, Lantana, Florida 33462 to learn about our $995.00 Flat Fee Evictions.
Please see below links to Sample Florida Landlord-Tenant Notice Forms provided by Hernando County Clerk of Courts
Landlord/Tenant Forms
What are the Standard Court Costs for Filing an Eviction in Florida?
Google+