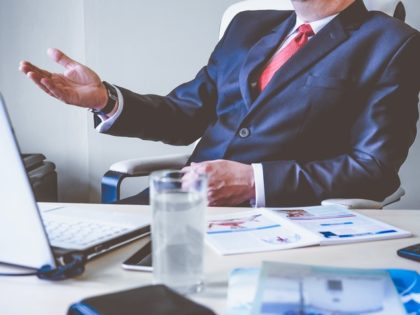 Let's Get Back To Business!
Landlords, we hear you loud and clear.  Enough is enough! No more excuses!  It's time to get back to business! If you're a commercial or residential landlord with property in Palm Beach County or anywhere in Florida and you're tired of the same song old song and dance from your tenant(s), week after week, month after month, it may be time for you to take your property back and lease to a new paying tenant.  Our Palm Beach County eviction office has processed 1,000's of evictions and unlawful detainer actions for matters involving non-payment of rent, non-monetary violations of the lease, and holdover tenancies throughout all of Florida's 67 Counties since 2014.
We know the what it takes to get you to the finish line!  Law Office of Ryan S. Shipp, PLLC has one focus in mind and that's getting you back possession of your property.  Our office caters to owners, landlords, property managers and realtors by providing them with our fast tracked eviction process.  If a tenant is unable to pay their rent, the tenant's landlord may initiate eviction proceedings to evict the tenant from the property in order for the landlord to regain possession of the property and be able to rent it back out to a new paying tenant. This process for removal is similar in both residential and commercials evictions.
Reviewing The Rental Agreement
Practice Tip #1: Be smart.  Review the rental agreement. It is always important for both tenants and landlords to carefully read leases before signing them, so the the parties are well informed of the method of making rental payments, the amount of the rental payment, and where the payment must be sent to. Landlords cannot simply place a note on a tenants door that states "Get Out!" or just automatically retake possession and throw the tenant out physically. Before a Florida landlord can start the process of eviction, proper notice must be given to the tenant informing the tenant of their duty to pay the rent or to vacate the premises.
How Does A Residential Landlord Regain Possession?
Practice Tip #2: 4 ways. There are four (4) ways for a residential landlord or owner to get back possession of their property.  In Florida, the landlord shall not recover possession of a dwelling unit except:
(a) In an action for possession or other civil action in which the issue of right of possession is determined;
(b) When the tenant has surrendered possession of the dwelling unit to the landlord;
(c) When the tenant has abandoned the dwelling unit; or
(d) When the last remaining tenant of a dwelling unit is deceased, personal property remains on the premises, rent is unpaid, at least 60 days have elapsed following the date of death, and the landlord has not been notified in writing of the existence of a probate estate or of the name and address of a personal representative.

Florida's Eviction Process
Our streamlined eviction process gets you to the finish line quickly! In Florida, for non-payment of rent in residential evictions, landlords must first provide a written notice to the tenant giving them three (3) day to pay rent or leave. If the 3-days have come and gone and the tenant hasn't paid or left, the landlord may then file an eviction action in a court of competent jurisdiction in the county where the property is located pursuant to Florida Statutes, 83.59.
For commercial evictions, guidance is set forth in Florida Statutes, 83.20. Once served with an eviction lawsuit, the tenant has the option to deposit the amount owed into the court's registry and file an answer to the eviction action or move out of the property. If the tenant has any affirmative defenses to be included in their Answer, it must be filed within five (5) business days after service of the eviction complaint and summons. Failure to adhere to above, will result in a default and default final judgment of possession without hearing thereon. See Florida Statutes, 83.60(2) for residential tenancies and for commercial tenancies, see Florida Statutes, 83.232.
Practice Tip #3:– If a tenancy is on a month-to-month basis or the term in the written lease is about to end, it may be wise for the landlord to terminate the tenancy or not renew the tenancy through a notice from the landlord to the tenant indicating same. Although not required, we always recommend this notice is served upon the tenant via process server. This helps to demonstrate the seriousness of the notice and ensures that service of process is clean.
It is important to note that landlords cannot remove tenants unless they have the court's approval through a final judgment of possession and what is known as a writ of possession. A writ of possession is served by the local Sheriff's office after entry of final judgment and is the final stage in the eviction process wherein the tenant is removed and possession of the property is given back to the landlord. This process is further defined for residential tenancies under Florida Statutes, 83.62 and for commercial tenancies under Florida Statutes, 83.241. Experienced West Palm Beach Evictions Lawyers are always recommend to be consulted with.
Law Office of Ryan S. Shipp, PLLC and its team of experienced West Palm Beach Evictions Attorneys are here to help! Call us today at 561.699.0399 or stop by our Lantana office located at 814 W. Lantana Rd. Suite 1, Lantana, Florida 33462 to learn about our fast, no-nonsense $1,500.00 Flat Fee Residential Evictions for for non-payment of rent and hold-over tenancies and our $2,500.00 Flat Fee Commercial Evictions. Call is for a quote on non-monetary violations of the lease, unlawful detainers, partitions, and ejectment actions.
Please see below links to Sample Florida Landlord-Tenant Notice Forms for residential tenancies provided by Hernando County Clerk of Courts
What are the Standard Court Costs for Filing an Eviction in Florida?