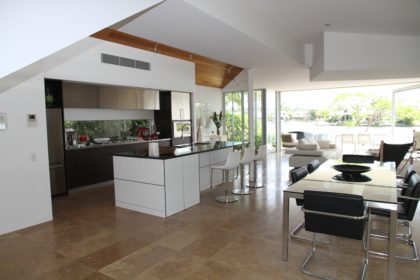 People who are looking for a home to buy tend to decide very quickly whether they are interested in a property. However, there are certain ways a Florida seller can ensure that their home presents the best possible first impression.
As Lake Worth Real Estate Lawyers, the Law Office of Ryan S. Shipp, PLLC recommends being  objective about selling the home will make the process go faster. Being too emotionally committed to a property can make it difficult to make the best decisions regarding marketing and staging. It is best to let a professional, like a real estate agent, handle the selling of the home.
Outside
The condition of the outside of the home is just as important as the inside. Homeowners should make sure that the property has the curb appeal that can attract buyers. This means redoing peeling paint, removing dead plants and cleaning dirty windows. The yard should be free of leaves, tree limbs and clutter. To make the outside more appealing, fresh flowers can be planted or a new doormat positioned at the front door.
Inside
Inside the house, homeowners should focus on depersonalizing the rooms by removing or hiding personal photos, kids' drawings and the majority of oddments. The objective is to not give the buyers any reason to become distracted. It will also help them imagine themselves living in the home. However, it is important not to go overboard and make the home appear too sterile.
Lake Worth Real Estate Lawyers that practice real estate law may assist a client who wants to buy or sell residential real estate. Our real estate attorneys can help protect a client's interests and rights during certain transactions, such as contract negotiations and real estate closings. Litigation may be used to resolve disputes regarding zoning laws, titling issues, escrow deposit disputes, lack of disclosure and more. For more information, call our Lake Worth Real Estate Lawyers today @ 561.699.0399. We are located in Lantana, Florida. We serve South Florida.