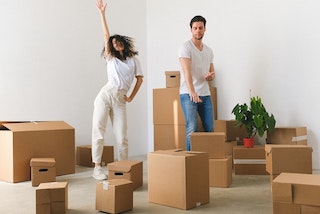 If you're thinking about buying or selling a home in Florida, it's important to understand Florida's title and closing process. Let's go through the basics together.
Title Search
First off, in Florida, a title search is conducted to make sure the property's title is free of any issues like liens, judgments, or other encumbrances. A title company, such as Clear2Close Title & Escrow, will help you with this, because you'll want to get title insurance to protect against any undiscovered issues.
Closing Costs
Next up, we've got closing costs. These are fees associated with the purchase or sale of a home, such as attorney fees, title insurance, doc stamps, and other expenses.  Typically, the seller pays for most of the closing costs, unless the property is located in Miami-Dade, Broward, Sarasota, or Collier county.  However, closing costs and expenses are negotiable.
Closing Day
Traditionally, on closing day, both the buyer and seller will meet up at a location agreed upon to sign the necessary paperwork. The buyer will pay the remaining balance of the purchase price, and the seller will transfer the property's title to the buyer. Once everything is signed, the sale is officially closed, and the buyer gets the keys to their new home!
Overall, the title and closing process in Florida can seem a bit complicated, but don't worry! With the help of Clear2Close Title & Escrow, LLC, our sister title company, you can navigate the process smoothly and successfully. Call Clear2Close Title & Escrow, LLC, your Florida Title Company, today @ 561.600.0448 to learn more about their services.
Links To Our Favorite Resources
Atlantis Title Company  –  Belle Glade Title Company  –  Boca Raton Title Company  –   Boynton Beach Title Company –  Delray Beach Title Company    –  Greenacres Title Company   –  Haverhill Title Company  –  Highland Beach Title Company   –  Hypoluxo Title Company  –  Jog Road Title Company  –  Juno Beach Title Company   –  Jupiter Title Company –  Lake Harbor Title Company   –  Lake Park Title Company   –  Lake Worth Title Company   –   Lake Worth Beach Title Company   –  Lantana Title Company  –  Loxahatchee Title Company   –  Manalapan Title Company   –  North Palm Beach Title Company   –  Northwood Title Company   –  Ocean Ridge Title Company   –  Pahokee Title Company   –  Palm Beach  Title Company –  Palm Beach Gardens Title Company   –  Palm Beach Gardens Mall Title Company   –  Palm Beach Shores Title Company   –  Palm Springs Title Company –  Palms Central Title Company  –  Palms West Title Company  –  Riviera Beach Title Company   –  Royal Palm Beach Title Company   –  Singer Island Title Company   –  South Bay Title Company  –   South Palm Beach Title Company   –  Tequesta Title Company   –  Village of Golf Title Company   –  Wellington Title Company   –  West Delray Beach Title Company   –  West Palm Beach Title Company