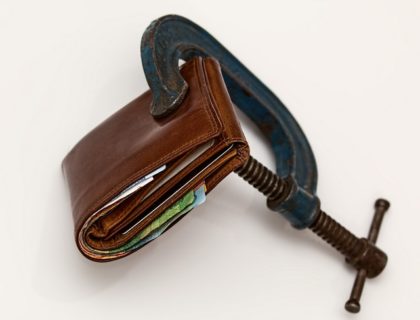 When Do I Need A Foreclosure Defense Lawyer?
Although there are many contributing factors, the best time to consult with a foreclosure defense lawyer is before you're served with the foreclosure lawsuit. Pre-foreclosure is an excellent time to weigh your options.   The reality for most, is that the first time they speak to their attorney, is after they've been served with foreclosure papers.
As Boynton Beach Foreclosure Defense Lawyers, we can honestly say that after the housing market bust, the word "foreclosure" seemed to be everywhere here in Florida. And now, it seems as though the word foreclosure is going to be a common term again. As the Coronavirus has taken our nation by storm, for many people, they are wondering when their next pay check is going to arrive. Some people have been laid-off, have had their hours reduced significantly or have been terminated from their position all together. Having no income coming in, can lead to families getting behind on their mortgage payments or not even being able to make the payment at all.  Some homeowners are in forbearance.
What Does Foreclosure Actually Mean?
The process actually starts when you missed a few mortgage payments due to a financial hardship. When you purchased your home, your mortgage lender provided you with the funds to do so. As part of that process, your home "secured" the loan. This means that your lender could take your home if you can't pay your mortgage loan through the foreclosure process.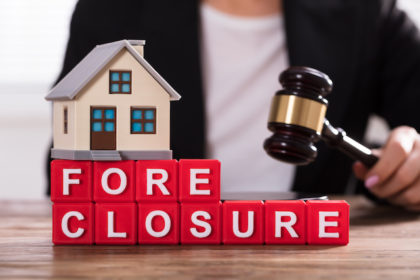 Florida Foreclosure Court Process
Your lender can't simply evict you from your home. Your lender must go through the courts in order to obtain permission first. The process goes as follows:
Lis pendens: In most circumstances, after your Lender sends a Notice of Default, a Foreclosure lawsuit will be prepared and filed in the county recorder's office where the property is located along with a lis pendens. Lis pendens means "suit pending." You should receive a copy of this notice, which lets you know that the lender intends to exercise its legal right to take possession of your home and remove you.
Foreclosure: The filing of the lis pendens starts the foreclosure lawsuit. It is important to note that you should participate in the foreclosure lawsuit and defend the case. At the same time, you can attempt to work out a deal with your lender, catch up on your payments or attempt to sell your home. If you sell your home, it will most likely be a short sale. If any of these events occurs, your lender should cancel the foreclosure process.
Auction: If you fail to remedy the default, and your lender receives permission from the court (Final Judgment of Foreclosure), your lender puts your home up for auction. Up until the date and time of the auction, you reserve the right to redeem your home by paying off what you owe. If no one purchases your home at the auction, the bank might propose that you sign a deed in lieu of foreclosure. Otherwise, the bank purchases the home.
Post-foreclosure: After the auction, you will be required to vacate the home regardless of whether the bank or a third party purchased the home.
It may seem as though your lender holds all the cards in this process, but that isn't necessarily true. Law Office of Ryan S. Shipp, PLLC always recommends discussing your situation with one of our experienced Boynton Beach Foreclosure Defense Attorneys before the foreclosure process begins or if you're already in foreclosure. A skilled foreclosure defense attorney can attempt to negotiate a deal with your lender. If you wait until the process begins, our lawyers may be able to help represent you in court. The approval process to foreclose on your home allows you the opportunity to challenge it through the court system. Our office is located in Lantana, Florida. We serve Boynton Beach and each county throughout Florida. Call us today @ 561.699.0399 to learn more.